Málaga, 21 – 22 June, 2021

CM Málaga presents "Cities & Museums Webinar Forum", a series of online meetings that will take place before the face-to- face event on June 2021.
The virtual forum will address future scenarios and advanced technological solutions implemented in touristic destinations, museums and cultural entities around the world.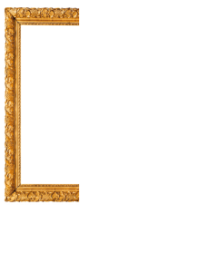 Keynote speaker: Creative industries and Smart Cities for the post COVID-19 era
> Felipe Buitrago, Vice Minister of Creativity and the Orange Economy, Colombia
Inspiring Experience: Fair Saturday, Art and Culture with social impact
> Jordi Albareda, Founder and CEO, Fair Saturday
Moderate:
> Ignacio Alcalde, Senior Associate Expert – CEO, UN Habitat – CityFocus
Speakers:
> Francisco de la Torre, Mayor, Málaga City Council
> Gema Igual, Mayor, Santander City Council
> Concha Maza, Co-founder, La Cultora
> José Antonio Ondiviela, SmartCities Solutions Director – Western Europe, Microsoft
Case Study: ElektrART
> Jon Astorquiza, Founder and CEO, ElektrART
CM Málaga – Cities & Museums International Trade Fair

CM Málaga is a disruptive, sustainable and innovative commitment that brings museums and destinations to the intelligent culture, and confront them to the new challenges of the impact of technologies and managing new urban and human environments.
The management, promotion and digital transformation of museums and emerging cultural spaces, as well as their interaction with intelligent cultural destinations, are the central axes of CM Málaga.
An inspiring forum. From a social view of tourism-cultural management, CM Málaga connects projects, establishes synergies, creates ideas, offers services, addresses new technologies and provides the tools necessary to project the cultural destinations and museums of the 21st century.
Dates
2 days:  Monday 21st and Tuesday 22nd, June 2021
Schedule
21st: Forum from 9 am to 7:00 pm
22nd: Forum from 9 am to 7:00 pm
Venue

FYCMA – Trade Fairs and Congress Center of Málaga
Avda Ortega y Gasset, 201
29006, Málaga
More information
Professional Character & International Forum
Annual Frequency
Organised by FYCMA and Diario Sur


  Speakers Announced


Estimated figures
technological challenge launches


Activity areas
#MUSEUMSFORUM



Round tables and presentations on the management, promotion, and digital transformation of museums and emerging cultural spaces and their interaction with the public and their environment.
#CITIESFORUM
Round tables and presentations on cultural tourist destinations, smart & cultural cities, new technologies applied to tourism management, and the impact of cultural spaces on the development and transformation of cities and urban spaces.
#INSPIRINGEXPERIENCES
For the presentation of unique and cutting-edge projects, success stories, ideas and initiatives to make the future of museums and cities more friendly, intelligent and sustainable.
#NETWORKINGFORUM
Space for face-to-face encounters at business meetings. Our matching tool will allow you to, prior to the event, arrange appointments with other participants to establish contacts, promote business agreements and propose initiatives and projects in a collaborative manner.
#GASTRO&MUSEUMFORUM
A space to publicise the close relationship that exists between arts and gastronomy. An area in which to enjoy a gastronomic experience that museums are already offering and that transcends the mere cultural visit.
#EXHIBITION
Institutional and business stands segmented into 2 exhibition areas focused on Destinations (Museums and Cities), and Services (companies that supply cultural industries).
#TECHNOLOGICALCHALLENGES
A space designed for start-ups that have a new technological product or service applicable to the intelligent management of museums or the intelligent management of cities as cultural tourist destinations. Launch of technological challenges.
#TECHDEMOSFORUM
Screens, interactive experiences, games, recreations, augmented reality, 3D, Apps, etc. A space to test out the best applications and technological initiatives through mobile devices. A sample of new technologies that make visiting museums and cultural destinations different and motivating.
#TECHDEMOGALLERY
An space that emulate a physical world through a digital or simulated world creating a sense of inmersion.
#VIPLOUNGE
Workspace designed to facilitate professional contact between partners, speakers, promoters and organisers of the forum in a relaxed and distinguished environment.
#MARKETINGINFLUENCERS
A workspace for journalists, bloggers, vloggers and influencers specialised in cultural issues in which they can share new strategies in social networks and forms of communication between the institution and its audiences.
#CULTURALTOURISMWORKSHOP
A round of business meetings in which Spanish cultural tourist destinations welcome international operators.


Reasons to participate
Positioning: Meeting point for museums, cultural industries and destinations that are references in the tourism-cultural segment.

Business: Unique forum that puts in direct contact the destination – museum – cultural industry – professional – public administration.

Internationalization: Reverse commercial missions with the presence of international institutions and companies.

Debate: The main agents and companies that transform cultural destinations and museums of the 21st century have a debate in our forums.

Partnership: Generate present and future agreements with agents of the sector.

Future: Co-create future projects Redesign the concept of the museum, destinations and cultural spaces.
Speaking of the Future
• Management • Challenges • Critical dialogue • New tools • New realities • Transformation • Innovation • Robotisation • Diversification • Mediation • Culture • Education • Creation • Entrepreneurship • New audiences • New cultural spaces • New destinations • New DNA of museums and cultural spaces


Topics
CM Málaga addresses the topics necessary to project and manage the cultural destinations and museums of the 21st century. This will be carried out in two specialised forums that have transformation and innovation as the driving axes: #MUSEUMSFORUM and #CITIESFORUM.



Want to join us?
Participate in CM Málaga! Contact our team directly or fill out the following form and we will get back to you with more details regarding how to join us.


  Latest news
Find out the last news about CM Málaga.
DO YOU WANT TO KNOW THE LAST NEWS ABOUT CM MÁLAGA?